On Sunday 5th of March from 12-3 pm, Warsha Ahmed is hosting a dawat (a celebration around food) where everyone is invited to dress up and bring a dish they really love, that can be shared together.
This is a part of our "Take Up Space" series in Goldsmiths CCA residency space. 
"Warsha Ahmed is a Kingston School of Art third-year BA Fine Art student. Her work focuses on her South Asian identity, draws attention to some of the problems or experiences she has had, and experiments with how to keep a boundary between her audience and the personal experiences she incorporates into her artwork. She also has spoken on the burdens of being a figure of representation can hold on young people. She strives to create environments where individuals are allowed to be present and exist without having to answer to anything. With this event, she hopes to achieve a comfortable environment to eat and converse as is often achieved within APR."
*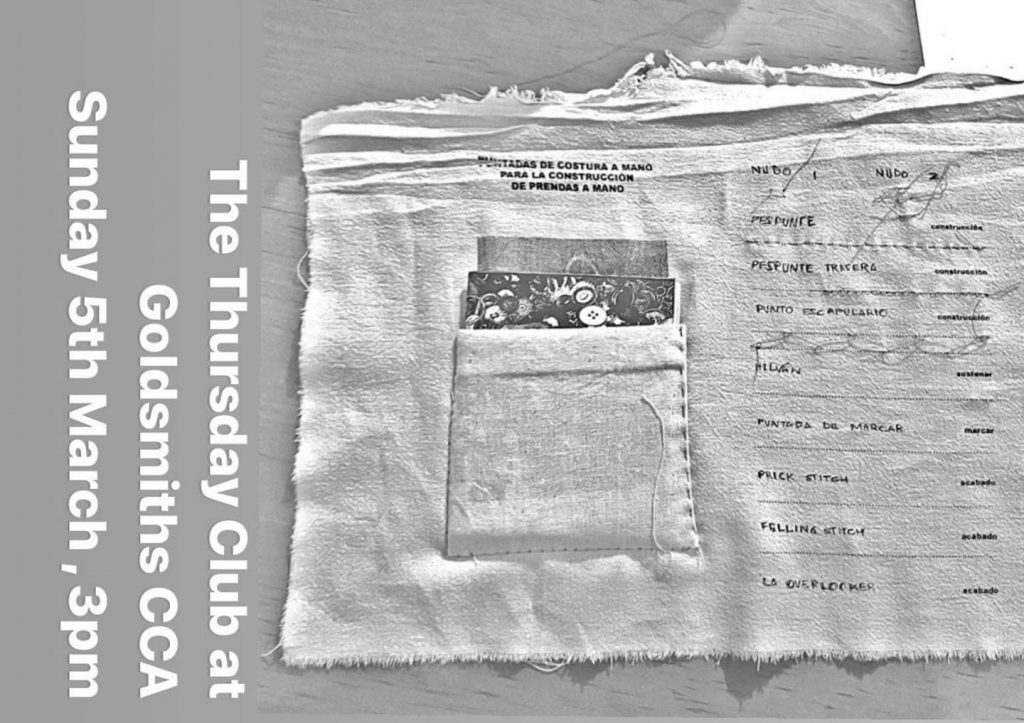 On Sunday 5th of March from 3-6 pm, the Thursday Club – a Mexican Korean collective that discusses the intersections between art, technology, philosophy and fashion.
They will be discussing Kate Bautista's manifesto. This workshop will be led by Dabin Kim, a goldsmiths alumni and Alejndro Escobar 
An Excerpt from the text to be discussed on Sunday… 
"Imaginaries for the Business of Fashion is an exploration and exercise in the possibilities for the economic developments of fashion. In this project fashion is imagined and explored through fictional alternatives while brushing with different economic systems, corresponding to the ideology of each economic order. Instead of being inspired superficially by a culture, reference or author – I want to imagine the ways fashion engages with this ideology."
We hope to see many of you there.