Olivia Sterling Life Drawing Workshop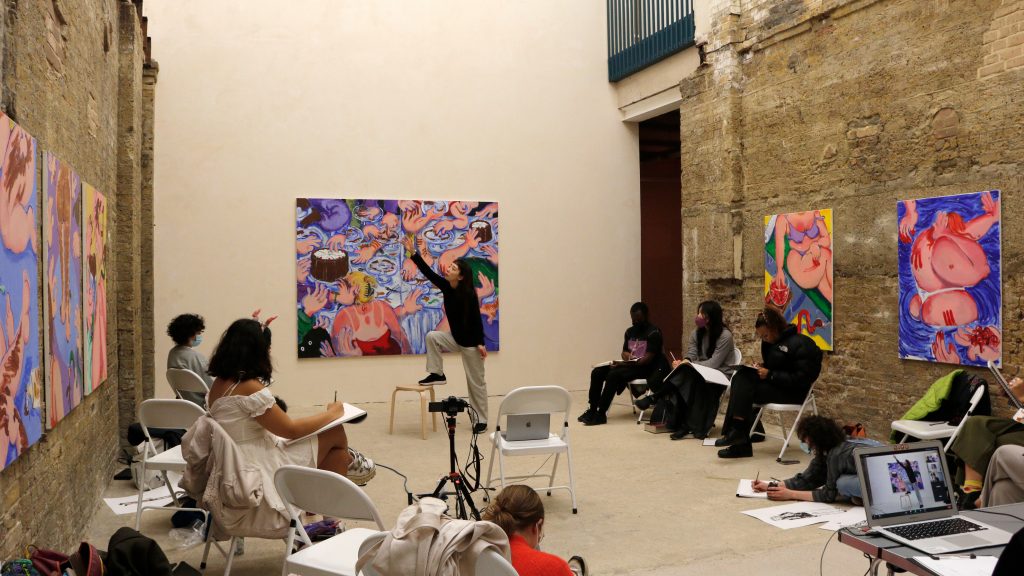 Olivia Sterling hosted a life drawing workshop for students within her solo exhibition 'Really Rough Scrubbing Brush' at Goldsmiths CCA, a series of painted works depicting colour-changing bodies through the act of tanning or fake tan. Sterling's graphic works combine totems of British culture with coded objects, foods and images of consumption; creating complex compositions which utilise slap-stick, absurdity and the language of cartoons to examine tropes of race and body image in the UK.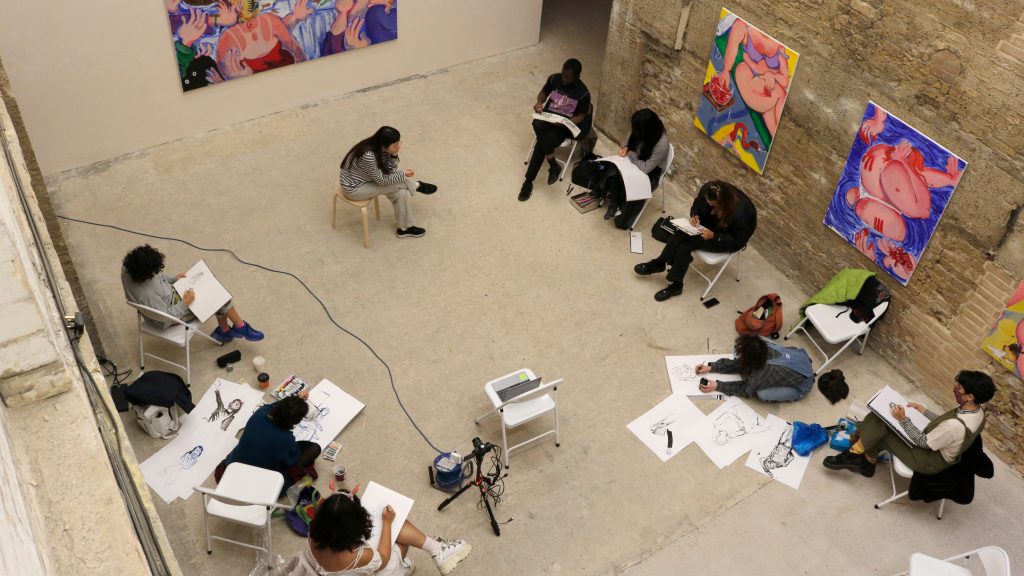 Students joined online and in person to draw, creating a hybrid event where the body and its relation to space were understood through both digital and traditional means. Between poses, a conversation about Olivia's practice and the exhibition was facilitated by APR collaborators Adrianna Whittingham and Sharmain Forde, and students had the opportunity to ask their own questions.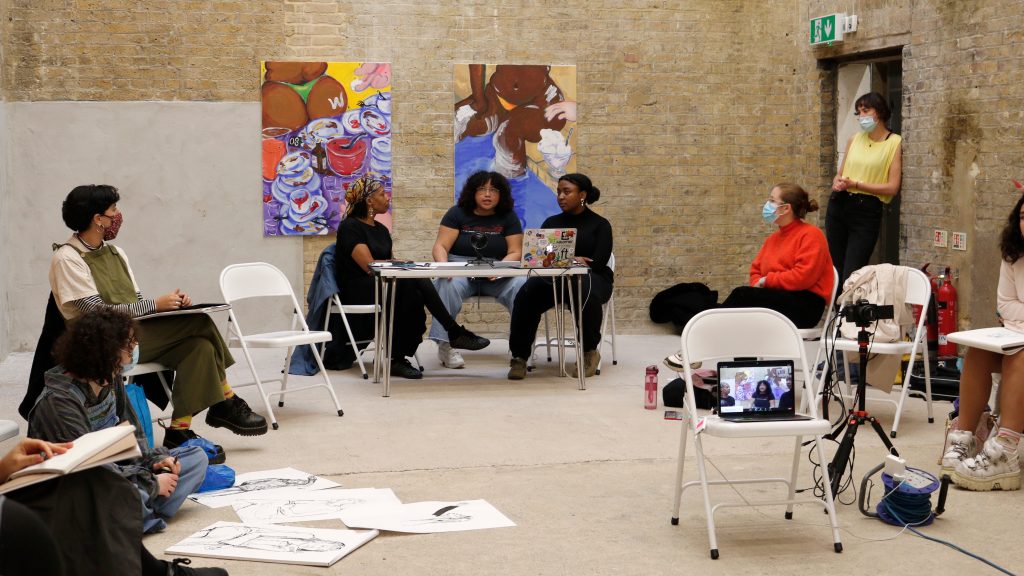 "I always want to make everyday paintings that have a sinister or a slapstick twist, because I feel like that's what marginalisation feels like. You're looking in the mirror everyday and you're like "I am this, I will be treated like this". Which is, let's say, if you're the default or the norm in whatever society you live in you're not going to think of that. I will always remember when I was doing my BA a black photographer came in, and he was like, "OK everyone, raise your hand if you think about race everyday" – and it was only the black people that raised their hands. I thought it was interesting to see how it clouds your life."
Olivia Sterling