APR x The Intersectional Hydra II
For APR's first in-person meeting with students from London and Manchester, artist Clémentine Bedos led an A Particular Reality x The Intersectional Hydra II workshop, as the first of four Intersectional Hydra II workshops facilitated by Clémentine with Manchester School of Art. This session was a chance for APR's members to come together, meet new people and make connections across the three institutions.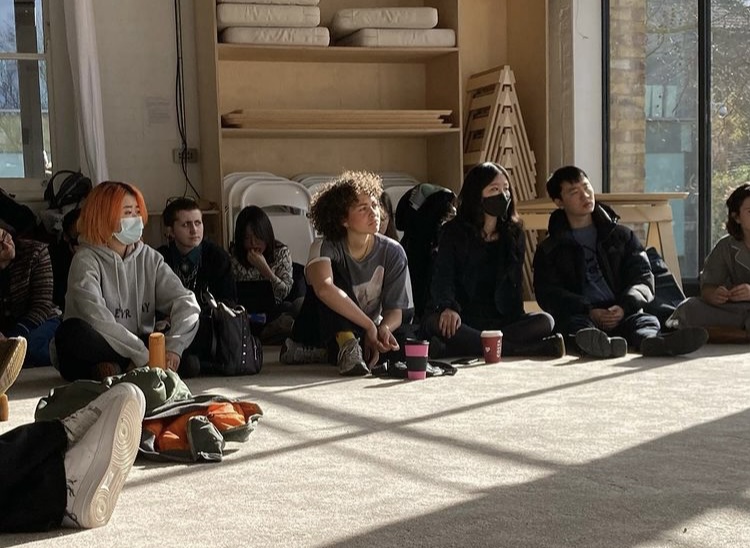 The Intersectional Hydra II project will take place in a series of workshops over the coming months, culminating in a zine. The conversation leads on from the question "what would an intersectional art school look like?" and the work made by students last year for the first iteration of the project led by Michelle Williams Gamaker and Harold Offeh.

The workshop focused on breathing and being together, informed by Clémentine's practice as an artist and educator, planting seeds and thinking through tools for working within the art school/art world – asking who should provide these tools, why should we need them and what can they be?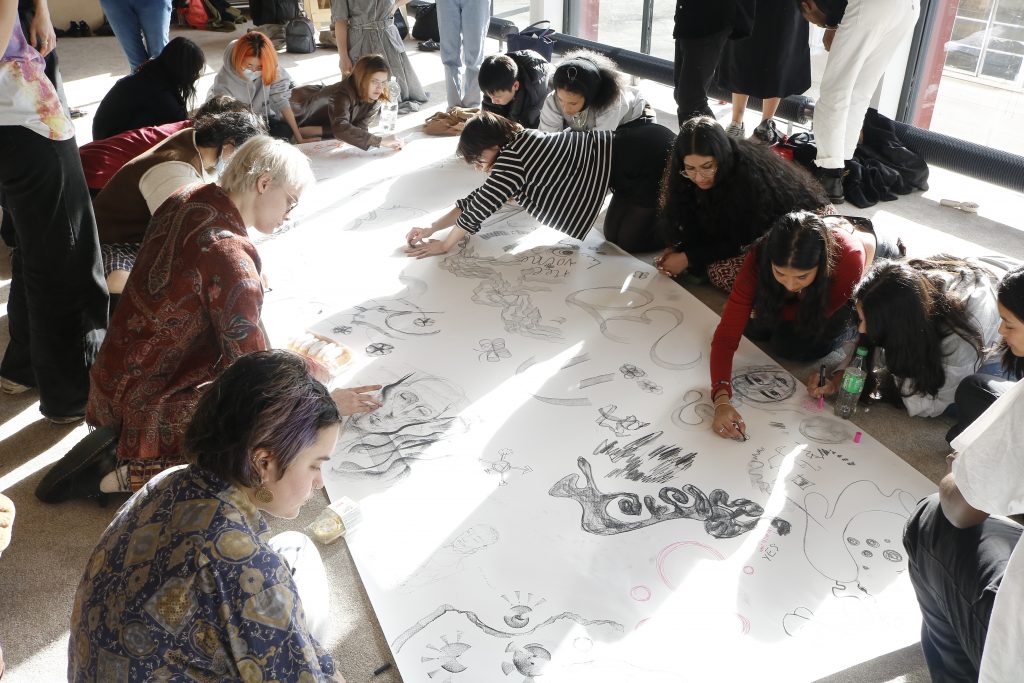 In the second half of the session Manchester School of Art student Tzeyan Lim invited the group to draw together, unfurling a large paper roll brought on the train from Manchester, bringing the large circle of people together to cross and intertwine, drawing and writing together.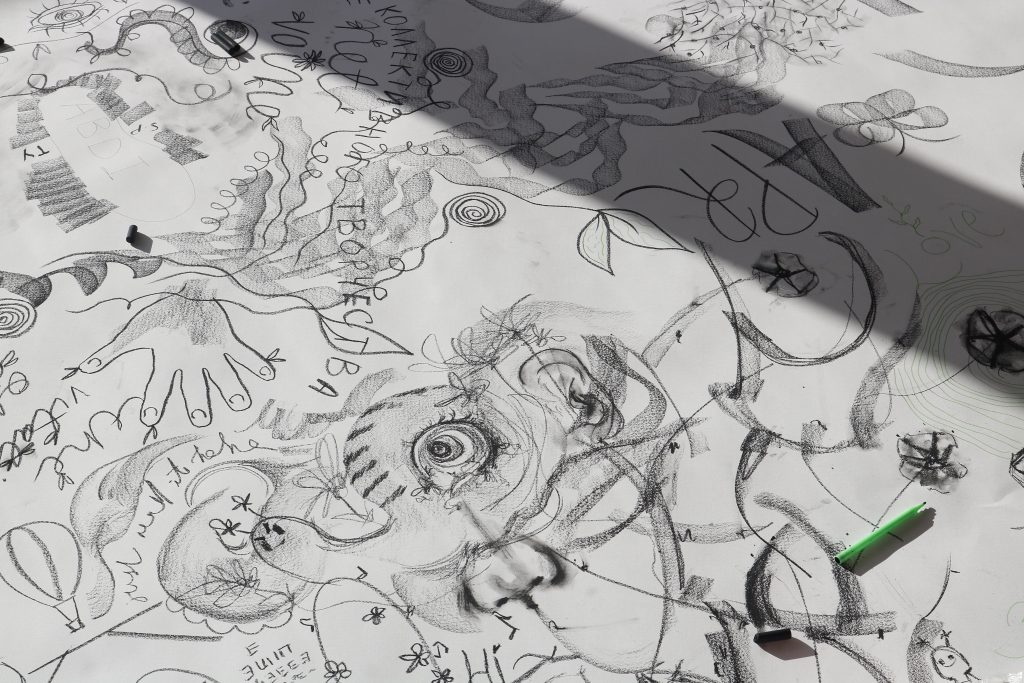 "I want to see you. I want to hear you. I want to feel you. Can we share atmosphere?"
Text fragment from collective drawing