Out of View – Symposium
APR artists Lucy Carter, Judith Gao and Warsha Ahmed presented their engaging research at Kingston with Kingston BA Fine Art, Manchester Metropolitan University, Middlesex University and Goldsmiths Fine Art students. The conversation started with a grounding exercise led by Sarah Howe. Individual speakers presented their ideas about the peripheral, its interpretation through their practice and research.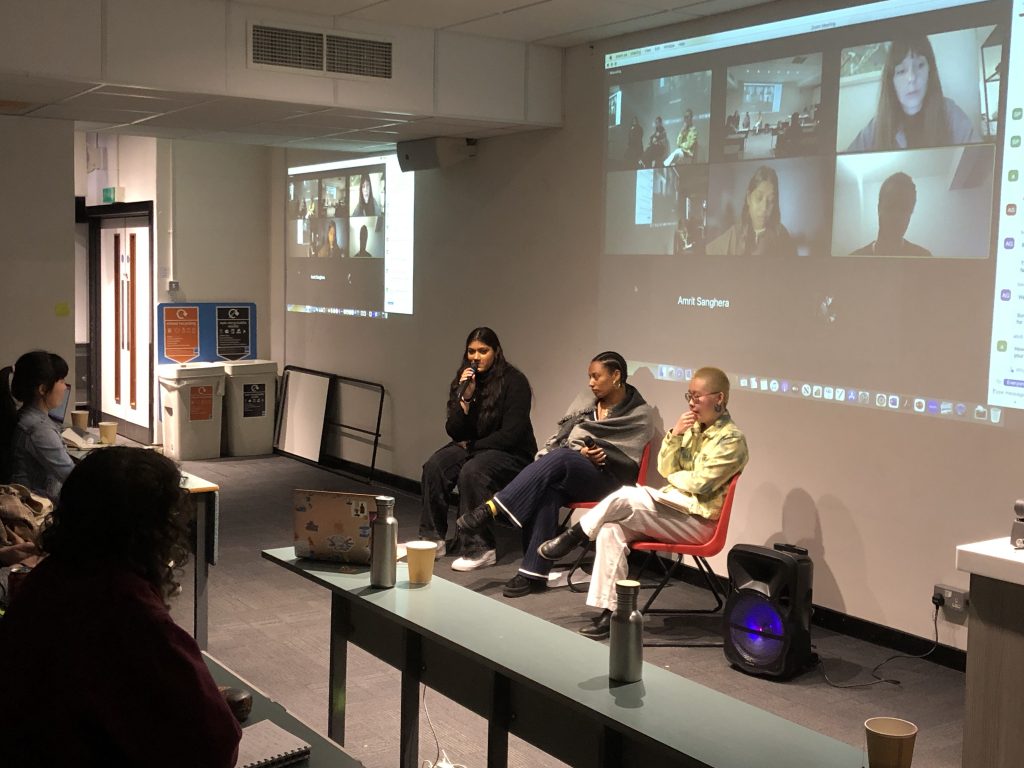 Lucy explored the notion of redefining the definitions of known words to make them accessible for oneself as Google definitions can take away subjective meanings. She also experimented with developing the unfamiliarity of familiar spaces by sharing her virtually created 'Tube compartment space' and invited the participants to imagine the thoughts it evokes and how this experience can create multiple personal spaces within such a generic interior.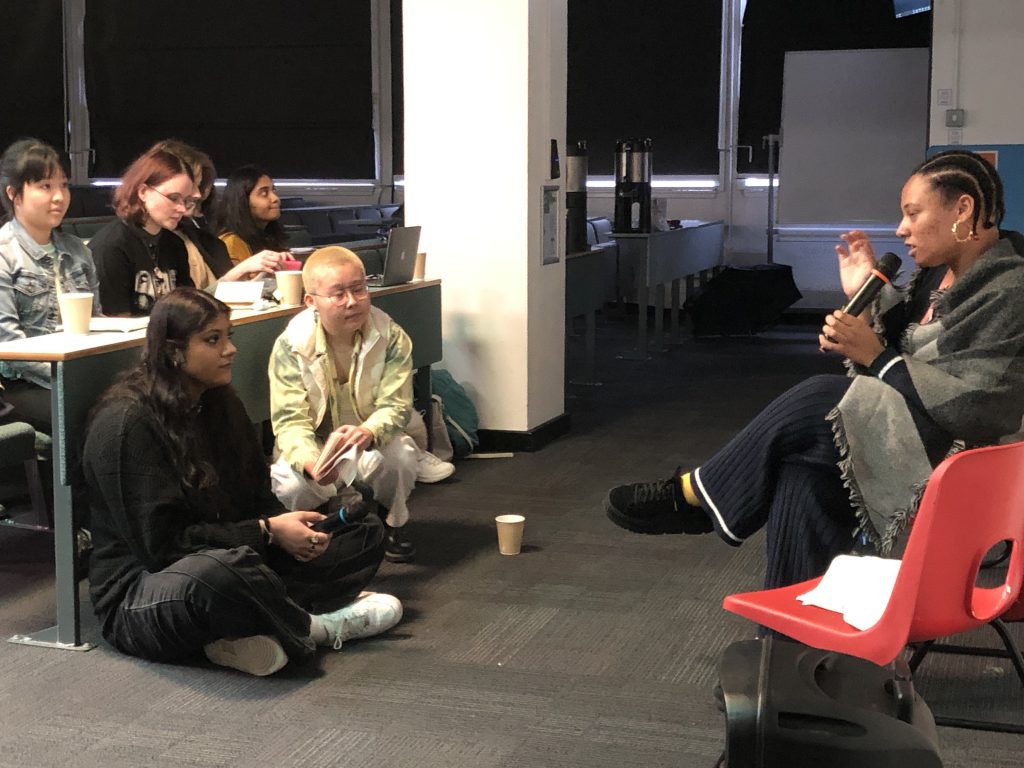 Judith analysed their relationship with beauty standards, unrealistic expectations to inhabit the body in certain ways in order to feel accepted by others and how they bring this personal experience into art practice which they initiate through painting personal objects.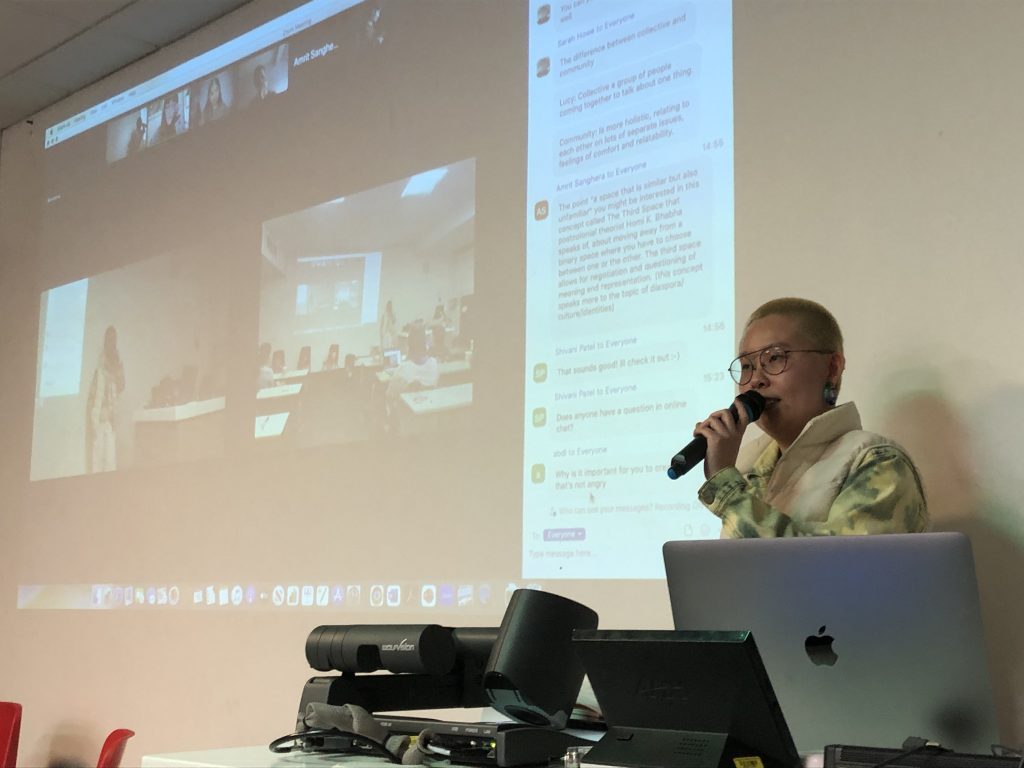 Warsha deconstructed the pressure which People of Colour feel to talk about their experience of discrimination through compassionately crafted poetry. In her presentation she mentioned that institutions can create a toxic environment where white people heavily rely on the trauma of POC to enlighten themselves. This can normalise the assumption that POC have a greater responsibility to dismantle discrimination. The urgency to create a genuine dialogue within and beyond the institutions to address White Fragility.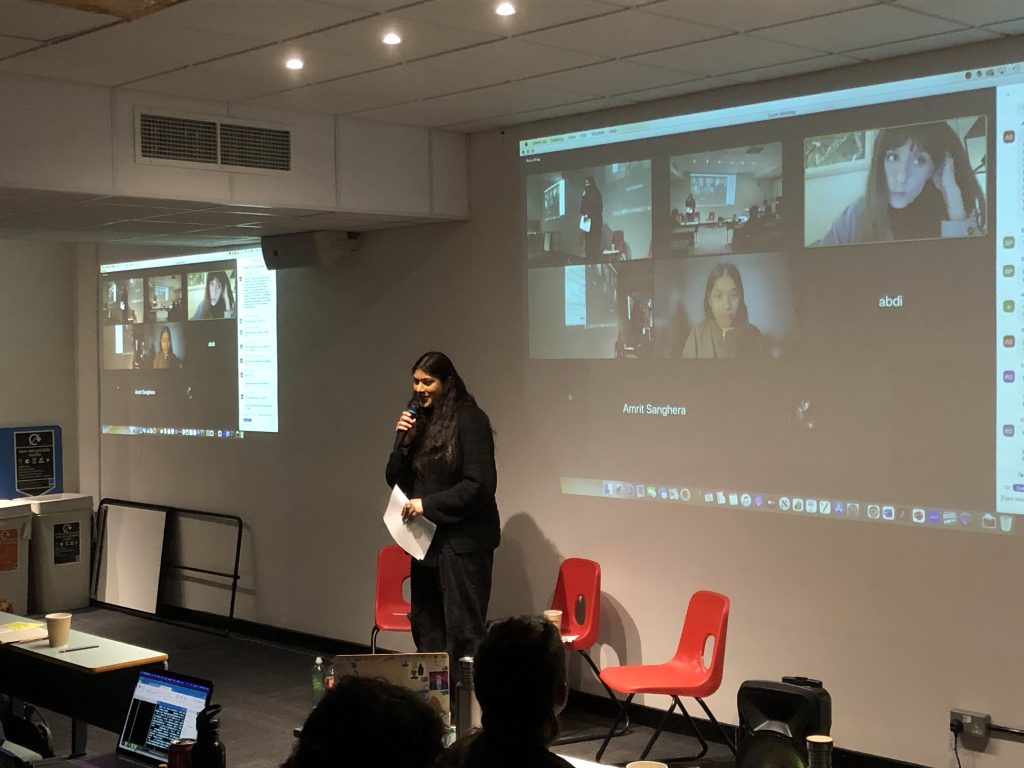 All three of them discussed the necessity to create dialogues with others which encourage more listening and non-judgemental sharing. During their conversation we explored the notions of collectivity, need to deconstruct the centre and the margins within art institutions.