Theatre of the Oppressed
Goldsmiths BA Curating student Javier led a workshop in collaboration with APR on Forum Theatre and The Pedagogy of the Oppressed, using a mix of methods and exercises formulated by Paulo Freire and Augusto Boal. Engaging with current institutional disputes at Goldsmiths, the session explored the problems imposed by 'The Recovery Plan' on the university, through a dramatised improvisational performance of the situation we are encountering. Through embodying roles such as 'Goldsmiths Senior Management Team', 'university student', 'university staff' and 'Goldsmiths CCA visitor' the oppressor-oppressed dynamics at play could be investigated, hopefully leading us to some insights and solutions that would otherwise be hard to see.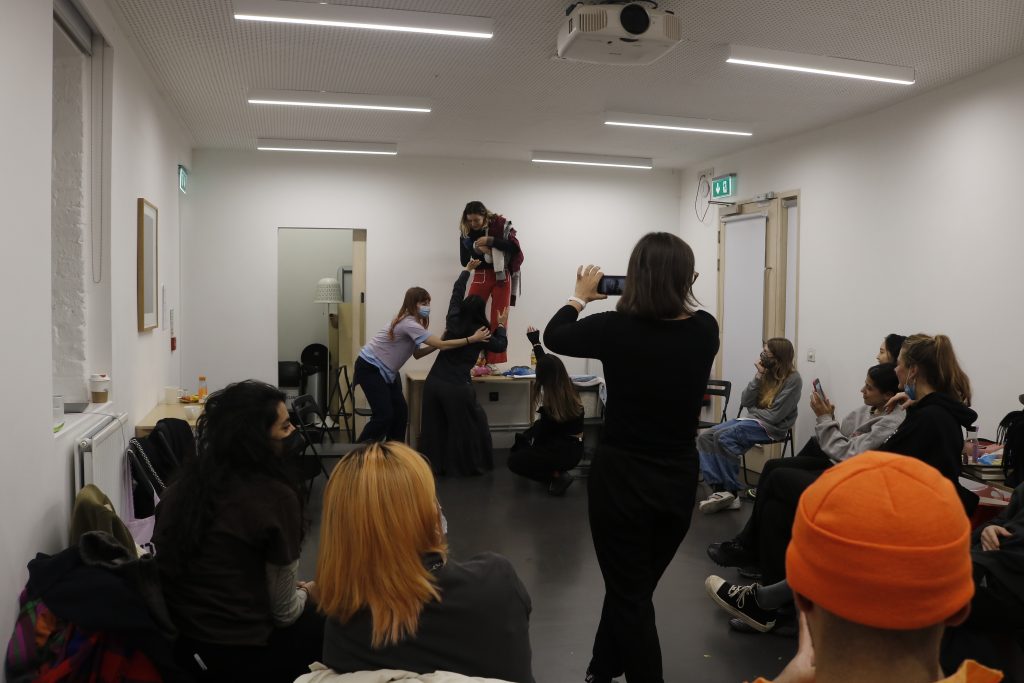 In the following weeks students and staff brought what they had learnt to the picket lines, performing in solidarity with the ongoing strike action at Goldsmiths, and adapting the subject matter to the UCU 'Four Fights Dispute' at Kingston.