Sutapa Biswas Exhibition Visit and Round Table
Following our visit to Sutapa Biswas' exhibition Lumen at Kettle's Yard, on 20th May, A Particular Reality had an astonishing visit to see Sutapa Biswas's Lumen at Autograph Gallery in Shoreditch. After engaging with the film, we had a fascinating Round table discussion with Sutapa herself and Michelle Williams Gamaker being informal chair, joining APR collaborator Abhaya Rajani and APR students Simran Kaur Bahara and Laiba Raja.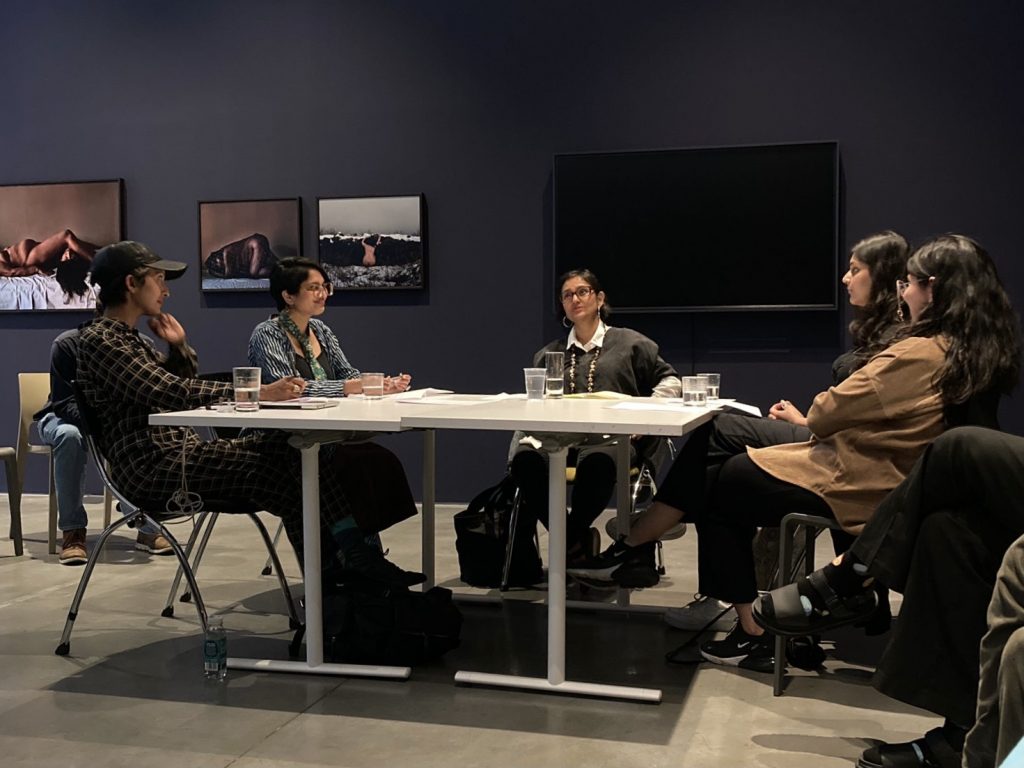 The topics of discussion included the concept of making, Sutapa's practice around feminism and questioning the Eurocentric attitude towards Art and artists through legendary work Housewives With Steak-Knives, Synapse II and Lumen. The conversation was shaped further by dialogue about breaking the stigma around the female body in patriarchal societies, the horrors of colonialism, practicing Anti-racism in education institutions and complex ideas of racism penetrating through Casteism.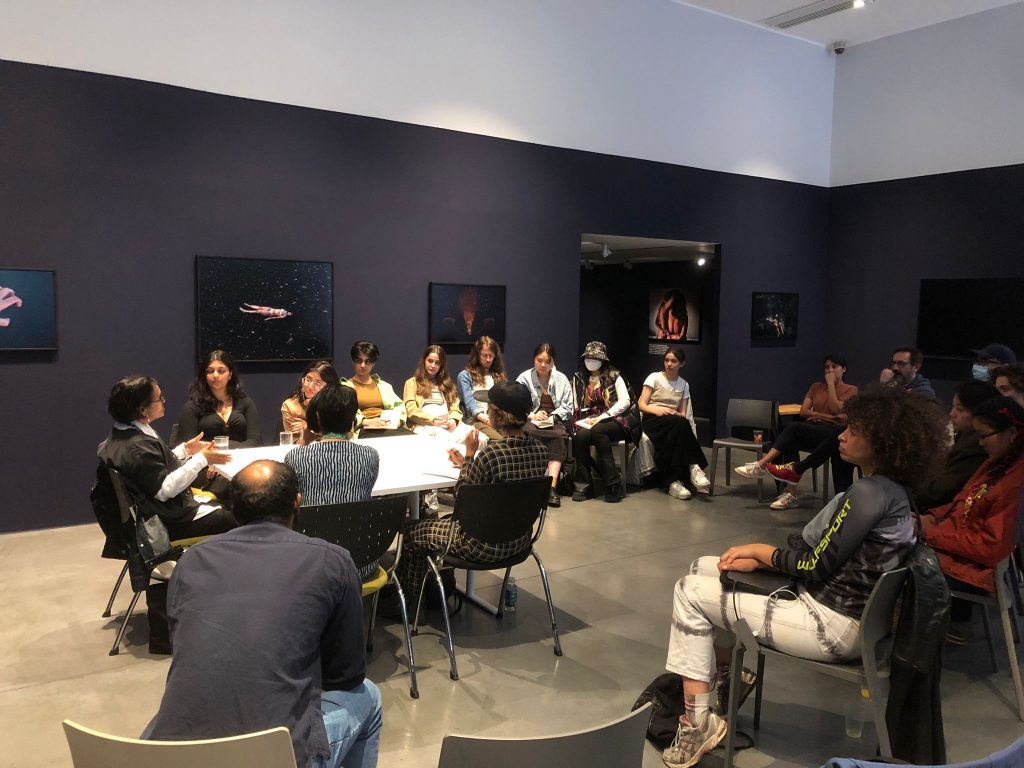 We had an exciting opportunity to hear from Sutapa herself and gained a deeper insight into her work last evening. Sutapa was a vital contributor to the Black Arts Movement in Britain and to shifting understandings of post-war British art. Sutapa's works visually disrupt, challenge and reimagine our present time – visual theorist Griselda Pollock said that it was Biswas who 'forced us all to acknowledge the Eurocentric limits of the discourses within which we practise'. Working across painting, drawing, photography and moving image, Sutapa's work demonstrates an acute commitment to addressing questions of identity and ideas of dislocation and belonging, underpinned by an interest in colonial histories and how this relates to gender, race and class.
Sutapa left us with the importance of crediting those who inspire you, which we follow below. Thank you to:
Sutapa Biswas
Autograph Gallery and staff
Abhaya Rajani
Simran Kaur Bahara
Laiba Raja
Michelle Williams Gamaker
Alice Gale-Feeny
Ali Eisa
Francesca Telling
And all the students of A Particular Reality who joined us for this event