the plurality of care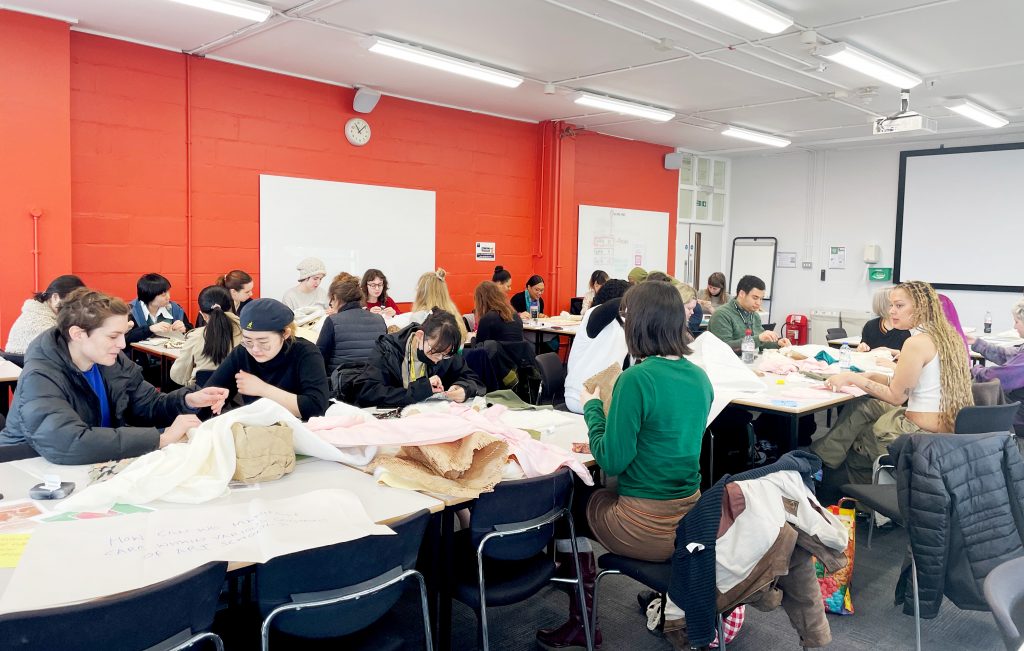 What an incredible time we had during this session of the plurality of care, an APR event at Kingston School of Art! We started the day with Alice Gale-Feeny introducing everyone to APR, sharing the initial inspiration for this workshop i.e. to bring softness of compassion in institutions. Then Abhaya Rajani shared with us a brief history of Godhadi (Maharashtrian quilt) reflecting on this caste-assigned craft, its origin as a form of service to the oppressors but also an object of care. We discussed who can afford to care for themselves, this continued with a demonstration about how we might perceive Godhadi making. After this Abhaya guided a grounding exercise with us as an act to let ourselves arrive and after that we started our journey of collective action.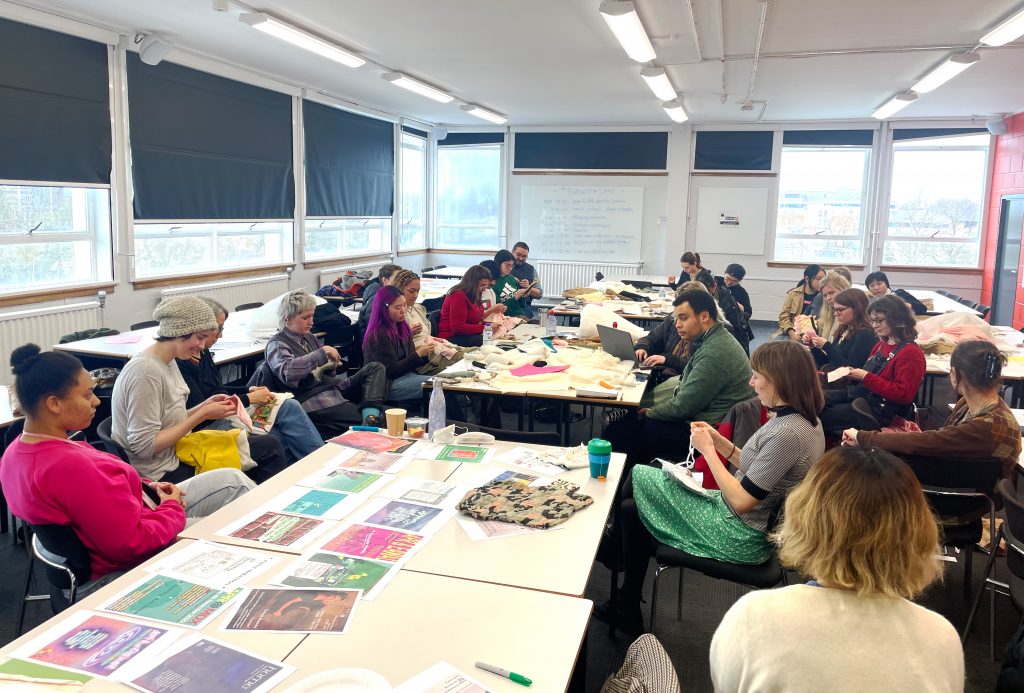 During this workshop, participants incorporated an archive of previous APR posters and their personal archive representing 'old them'. We all engaged with collective, individual making of Godhadi as well as communicating, understanding our notions of care within institutions but also personal restoration. We discussed how the processes of making can introduce ways of connecting with one another, how we can bring our ancestral methods of making into institutional spaces where we would still assert our artistic 'seriousness', and how this process can be done in safe spaces.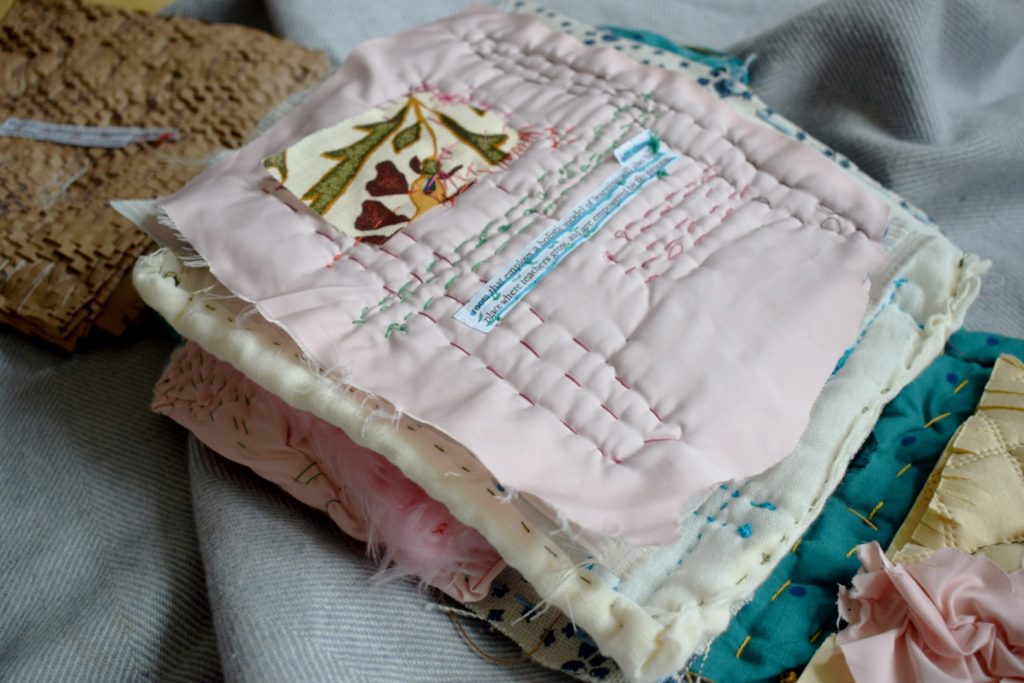 As a continuation of this workshop, we collectively made a book of the Godhadi pieces on the opening of APR Archive as Care space at KSA which is exhibited at Kunstverein in Hamburg through our collaboration with Afterall ArtSchool.