APR visit to Lloyd Corporation show
APR members visited Carlos/Ishikawa to see Lloyd Corporation's exhibition: TODAY'S GIFT IS TOMORROW'S COMMODITY. YESTERDAY'S COMMODITY IS TOMORROW'S FOUND ART OBJECT. TODAY'S ART OBJECT IS TOMORROW'S JUNK. AND YESTERDAY'S JUNK IS TOMORROW'S HEIRLOOM. The session was led by Ali Eisa. Ali is a lecturer in BA Fine Art at Goldsmiths, University of London, APR member; And an artist working as part of Lloyd Corporation, a collaboration with Sebastian Lloyd Rees.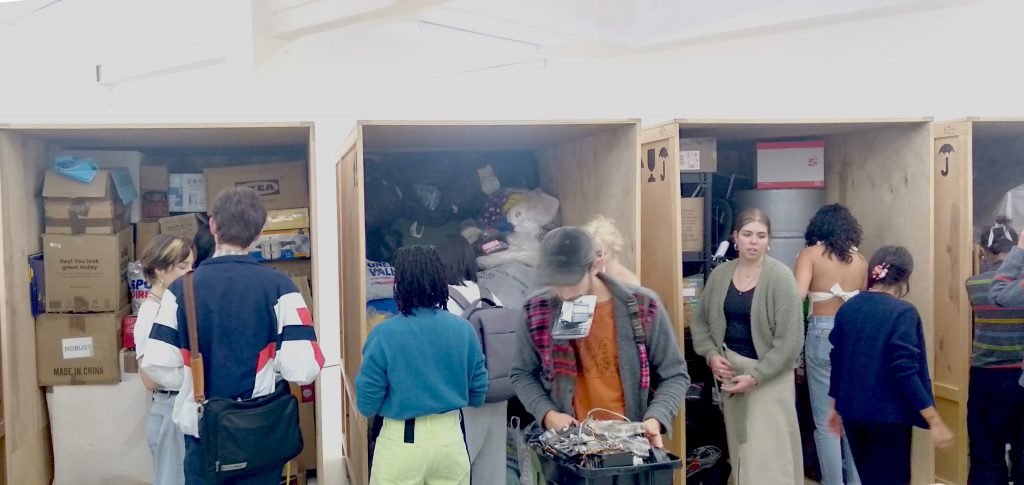 Members picked out objects from these crates and held discussions surrounding them ranging from — examining objects through the aspects – of longevity, of life cycle, on circumstances around their abandonment, on familiarity, on ownership and the politics of possessions.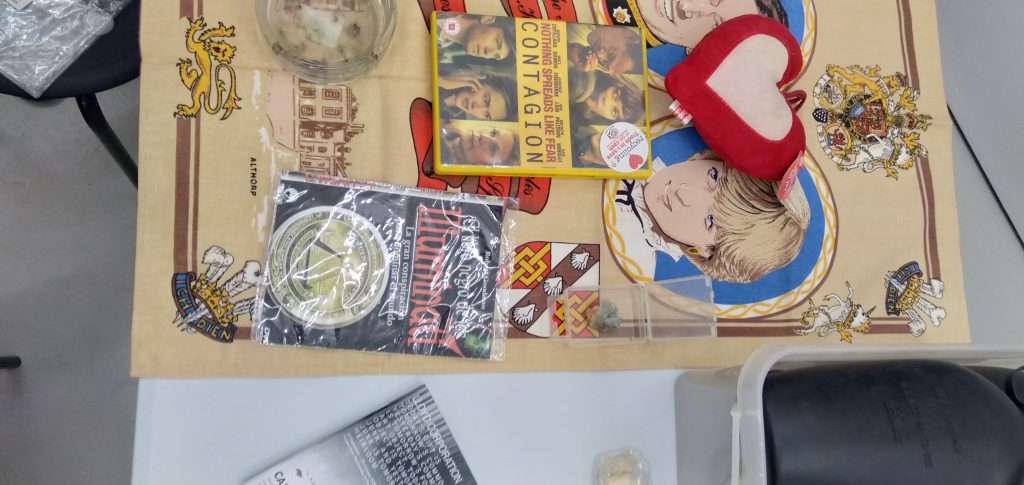 We are what we wear and, equally, we are what we throw away. The devaluing and revaluing of clothes can be a personal act, but it can also be a complex global process. These are tales left untold. To uncover what is usually concealed, in 2019 I followed a British house clearance company whose high-speed methods move garments, in less than a week, out of wardrobes and into the hands of secondhand dealers and consumers, through declining scales of value, until garments are given away for free. This process reveals how clothes move from wanted to unwanted, and shows lives lived and lost. – 'The Social Life of Unwanted Clothes' by Annebella Pollen