Founded in 2018, A Particular Reality is a collective formed by students, alumni and educators from the Fine Art departments at Goldsmiths, University of London and Kingston School of Art, with a commitment to building creative learning environments upon the values of equity and care.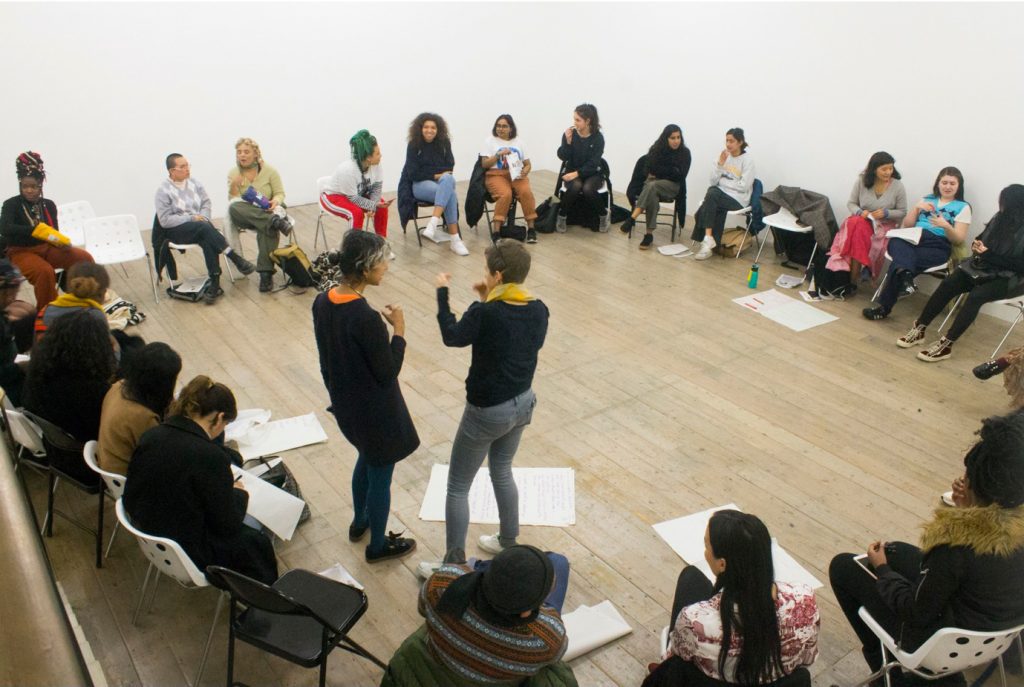 A Particular Reality intends to forge connections across creative disciplines amongst students, educators and makers. We intend to elevate individuals who identify with feeling isolated in respect of their cultural identity and lived experience. Students from Goldsmiths and Kingston expressed a desire to be proactive in helping to address this feeling, not only for themselves but for the benefit of future students.

We are a space for sharing rather than telling. We are committed to providing a non-hierarchical space to support marginalised students and staff and cultivate creative expression.

We call for institutions to serve people's differences better. We strive for those who make up the institution to feel more connected to a network of practitioners, creatives and collaborators.
Since 2021 the project has also been established at Manchester Metropolitan University, having developed a relationship with colleagues at Goldsmiths through The Intersectional Hydra project.

APR has also established connections with Goldsmiths CCA gallery, and was selected as part of the inaugural Residents programme as one of 10 community and student groups taking up residence in the John Garcia Family Foundation Gallery.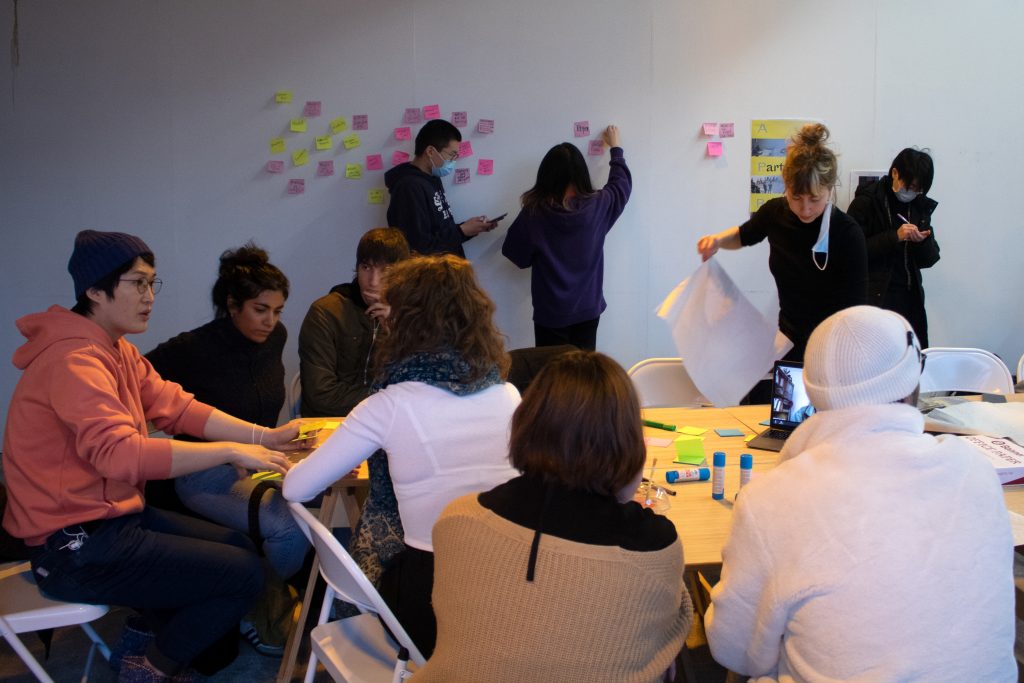 Latest news and events
APR film screening, workshop & dissertation project

Join us on Wednesday 6th April for a full day of APR activities to close off this term. Students will also be able to join online via zoom, if they are unable to make it in person. In the morning we will be screening the new 'A Particular Reality: Art, Learning, Antiracism' film, made by […]

All in it Together: Are Artist Collectives the Future of the Artworld?

In March Tara White (Goldsmiths alumni and APR contributor) spoke alongside Kabir Jhala, Harriet Cooper and Dr Rachel Warriner as part of a debate initiated by MA Curating students at The Courtauld, investigating the contemporary conditions of collective practices in art. You can watch a recording of the debate via the link below.

APR x EAWAC meeting at Goldsmiths CCA

This Sunday 20th march we will be having another APR x EAWAC meeting, at Goldsmiths CCA in the residency space, from 2-5PM. This session is open to artists and students who identify as part of the East and South East Asian diaspora. All are welcome to join, whether you have been to our previous meetings […]