A Particular Reality: Fake Woke Situation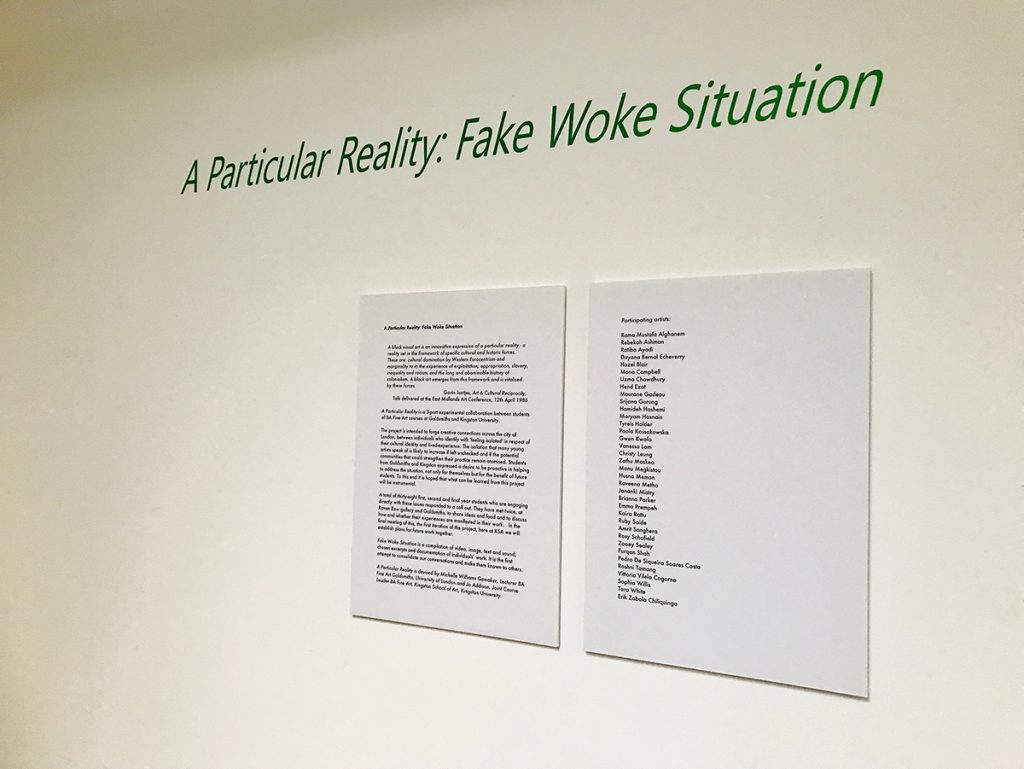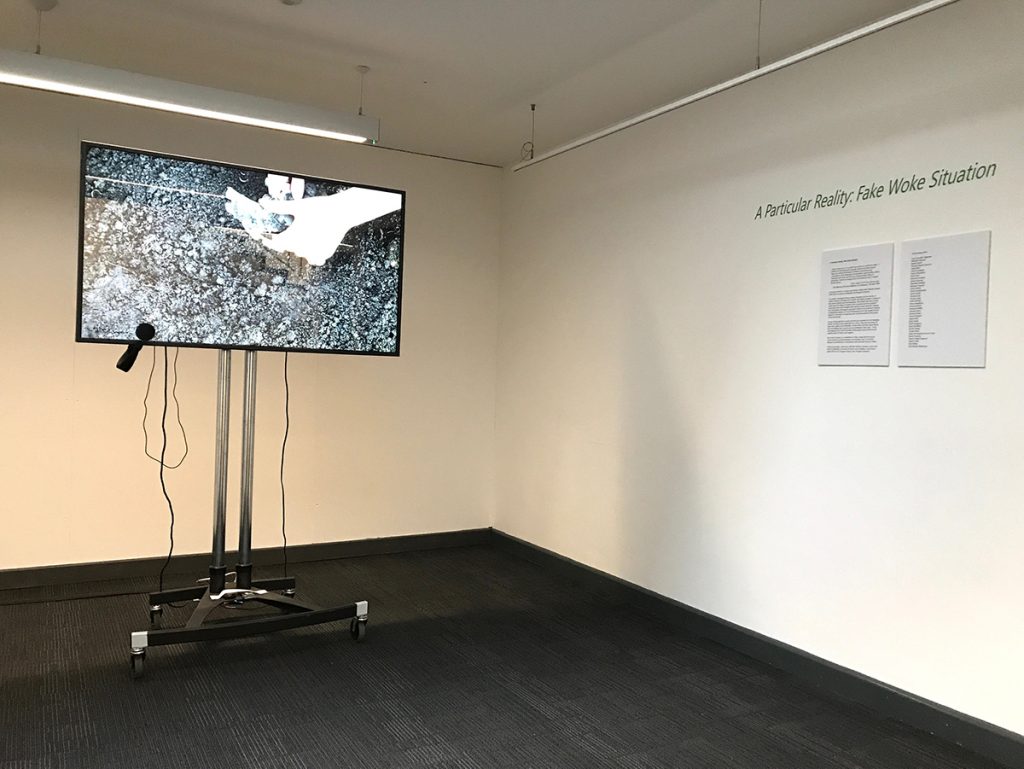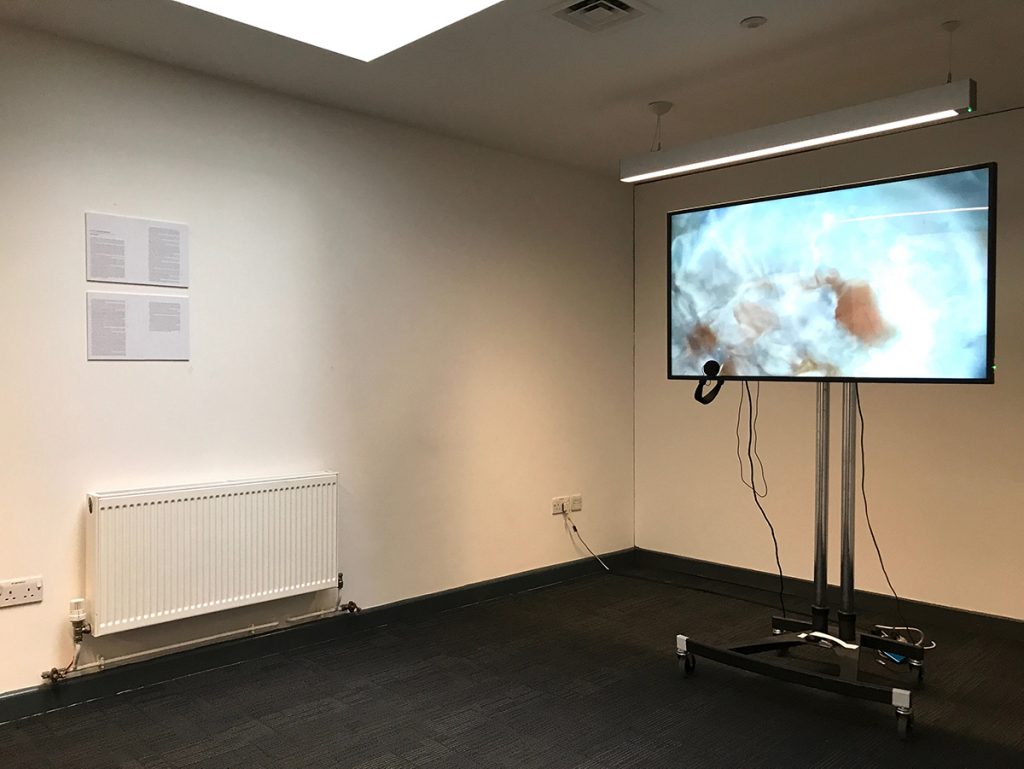 A Particular Reality: Fake Woke Situation

A black visual art is an innovative expression of a particular reality – a reality set in the framework of specific cultural and historic forces. These are: cultural domination by Western Eurocentrism and marginality to it; the experience of exploitation, appropriation, slavery, inequality and racism; and the long and abominable history of colonialism. A black art emerges from this framework and is vitalised by these forces.
Gavin Jantjes, Art & Cultural Reciprocity,
Talk delivered at the East Midlands Art Conference, 12th April 1986

A Particular Reality is a 3-part experimental collaboration between students of BA Fine Art courses at Goldsmiths and Kingston University.

The project is intended to forge creative connections across the city of London, between individuals who identify with 'feeling isolated' in respect of their cultural identity and lived-experience. The isolation that many young artists speak of is likely to increase if left unchecked and if the potential communities that could strengthen their practice remain atomised. Students from Goldsmiths and Kingston expressed a desire to be proactive in helping to address the situation, not only for themselves but for the benefit of future students. To this end it is hoped that what can be learned from this project will be instrumental.

A total of thirty-eight first, second and final year students who are engaging directly with these issues responded to a call out. They have met twice, at Raven Row gallery and Goldsmiths, to share ideas and food and to discuss how and whether their experiences are manifested in their work. In the final meeting of this, the first iteration of the project, here at KSA we will establish plans for future work together.

Fake Woke Situation is a compilation of video, image, text and sound; chosen excerpts and documentation of individuals' work. It is the first attempt to consolidate our conversations and make them known to others.

A Particular Reality is devised by Michelle Williams Gamaker, Lecturer BA Fine Art Goldsmiths, University of London and Jo Addison, Joint Course Leader BA Fine Art, Kingston School of Art, Kingston University.

Participating artists:

Rama Mustafa Alghanem
Rebekah Ashman
Ratiba Ayadi
Dayana Bernal Echeverry
Hazel Blair
Mona Campbell
Uzma Chowdhury
Hend Ezat
Maurane Gadeau
Srijana Gurung
Hamideh Hashemi
Maryam Hasnain
Tyreis Holder
Paola Kossakowska
Gwen Kwafo
Vanessa Lam
Christy Leung
Zethu Maskeo
Manu Megkistou
Husna Memon
Raveena Metha
Jananki Mistry
Brianna Parker
Emma Prempeh
Kaira Rattu
Ruby Saide
Amrit Sanghera
Rosy Schofield
Zooey Sealey
Furqan Shah
Pedro De Siqueira Soares Costa
Roshni Tamang
Vittoria Vilela Cogorno
Sophia Willis
Tara White